Big Blue WAVE sea minerals are derived from ocean water collected in remote areas, far from urban and industrial pollution.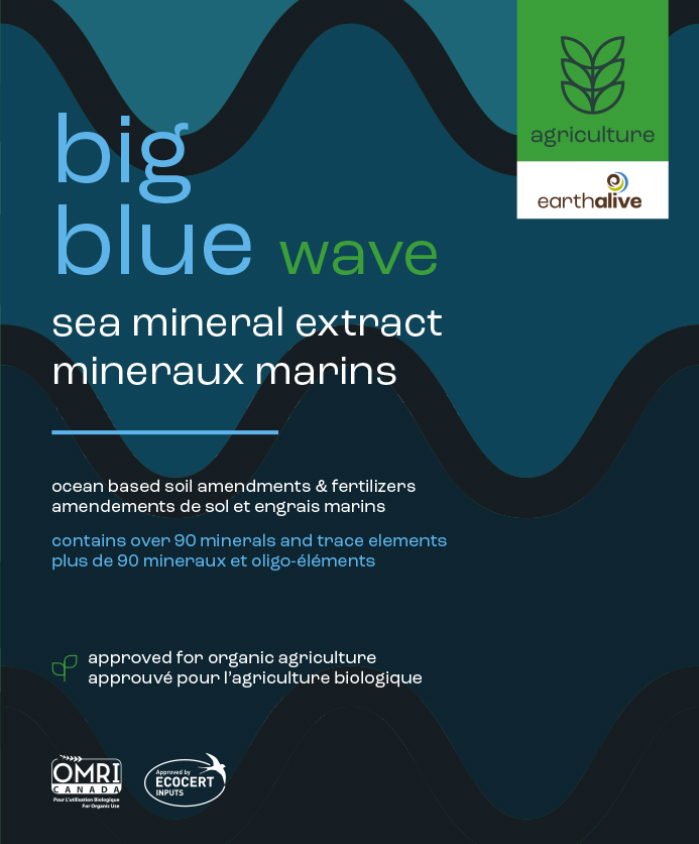 A Wave of Minerals for your Plants
---
Formats available 250 ml, 500 ml, 1L, 4L, 10L, Bulk.
---
WAVE is a nutrient dense, low sodium, full spectrum ionic sea mineral solution derived from ocean water. Ionic minerals are elements that are totally dissolved. It is only in this ionized state that nutrients can be absorbed by plants. There is a very simple reason why WAVE sea minerals are efficient: minerals and trace elements are required for the formation of plant compounds such as enzymes, vitamins, proteins, oils and sugars. They are crucial ingredients in a healthy active soil, nourishing the plant and aiding in photosynthesis.
---
Composition
Ocean water concentrated to 1/100th of its initial volume. Over 90 minerals and trace elements.
---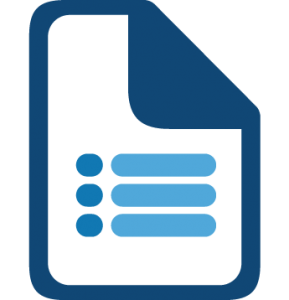 Download Brochure (PDF)

---
For all types of plants and soils
---
Indoor or outdoor. Field Crops, greenhouses, and hydroponics.

---
Fruit and Vegetables
---
From strawberries to tomatoes to squash and everything in-between WAVE will get you the results you want!

---
Flowers and
Lawn
---
Get your English garden glowing with colour and a lawn that will make the neighbours green with envy!

---
Grains and
Field Crops
---
Proven to increase yields of corn, wheat, soybeans and other grains and field crops.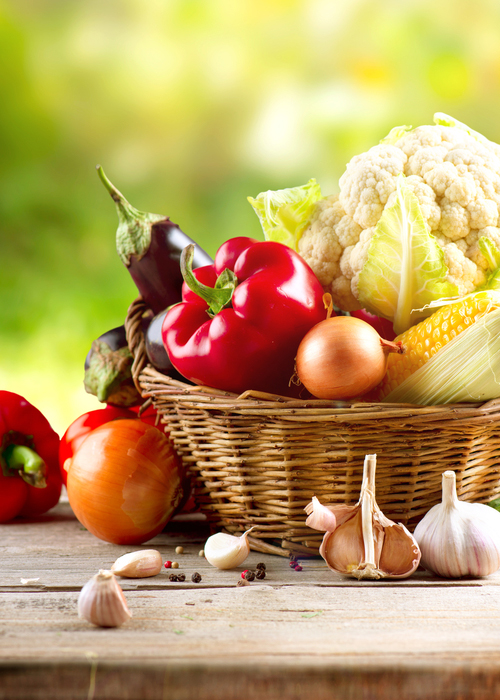 Interior and exterior plants, and vegetable gardens
Dilute 10 ml (2 tsp) in 1 L of water.
---
Trees and shrubs
Feed at drip line or foliar feed. Use either way 2-3 times per season. For transplanting, use double mixture (20 ml in 1 L).
---
Lawns
Dilute 25 ml in enough water to cover 1000 sq ft (92,9 m2).
---
Commercial agriculture
Download the Technical Data Sheet for guidelines
---
Do not apply under direct sunlight. Caution: may be harmful if swallowed. Keep out of the reach of children, in a cool place and away from direct sunlight. This product should be used as part of a complete fertilization program.
Customers also watch these products